Meet the Buchanan's
I helped them sell their Toronto home and transition across the country to British Columbia.
"I've sold and bought before but never had I experienced such amazing execution, advice , professionalism and all-inclusive service like we had with you, April."
My clients Patrick and Mindy Buchanan sold their Corso-Italia town-home for 110% of asking price! The experience and expertise of the April Williams Group worked to draw in potential buyers even before the property was put on the market. My local sales representatives, advanced digital marketing, professional staging team, photographers and in-house designers work together to produce maximum results.
Their Story
After a job switch that prompted an impending move to Vancouver, our client's were working on a rigid time-line to get their property ready and sold. Having three young children in tow, moving can be an even more stressful and strenuous process. My team of experts worked closely with the Buchanan's throughout the listing process to ensure quick and effective results.
How I Did It
My team of local experts, dedicated sale representatives, and full-time administration make the buying process as comprehensive as possible. Being a full-service Brokerage, my team is paired with some of the best professionals across the city. Together, we are committed to helping you throughout your entire real estate journey. From home evaluations, to cleaning, to listing preparation, staging and advertising; we are here to support you.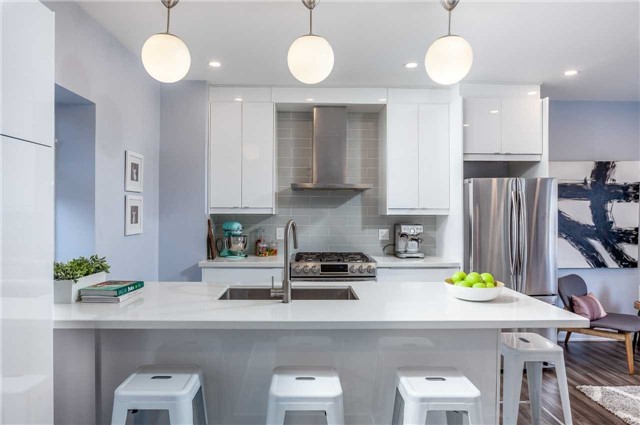 After accurately gaging time-lines, goals, market reports, and neighbourhood statistics we worked with the Buchanan's extensively to help prep their home to be listed and optimize the sale of the property.
Prepping the Home for Sale
Prepping, decluttering, and staging a property is a central part in our full-service listing process--especially in a household with three young children in tow.
We began the prepping stage by bringing in one of our trusted cleaning companies to service the property. After a thorough cleaning, we brought in our handyman, Ryan, who worked tirelessly to prep the home for sale. Ryan repaired and painted the walls, baseboards, and staircase to ensure the property would show well.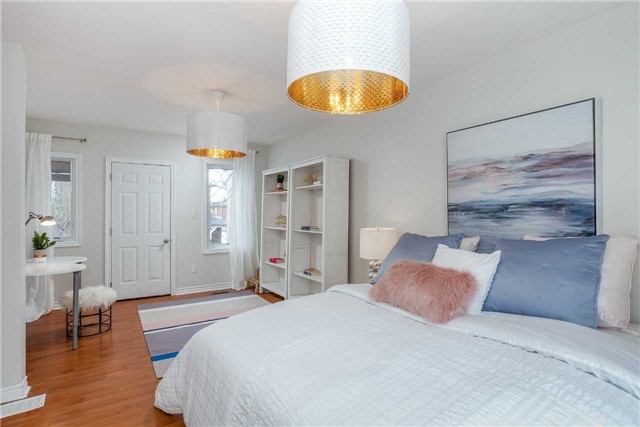 Staging
After all the necessary repairs and touch ups were done to the property, I began to prep the property for staging. My mover, Mike, moved the majority of the Buchanan's belongings into our storage facility to make room for staging. My warehouse full of beautiful furniture, artwork, decor, accent pieces, and plants was used to increase the aesthetic appeal of the property. Once my team of stagers had fully re-decorated, I sent our cleaning crew back in, to ensure the property was in tip-top shape.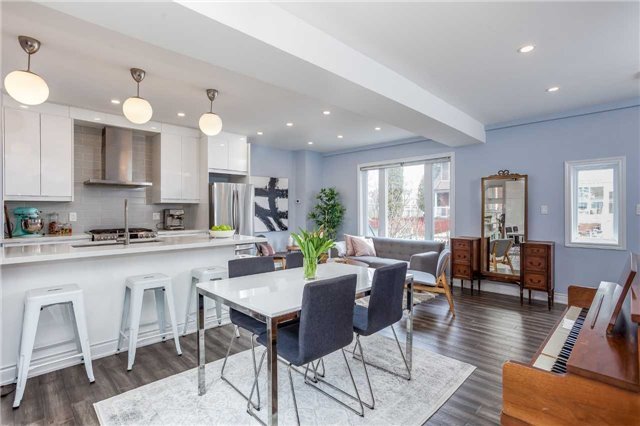 After the property was fully staged, I had our favourite real estate photographers at Birdhouse media, come in to photograph and video the property.
Once all the imaging was done, my in-house designer began to design both our digital and print marketing. Postcards were sent out through local ad mail campaigns to nearby residents, informing them that the property was to be listed soon, and I began our pre-listing Instagram, Facebook, and Featured listing marketing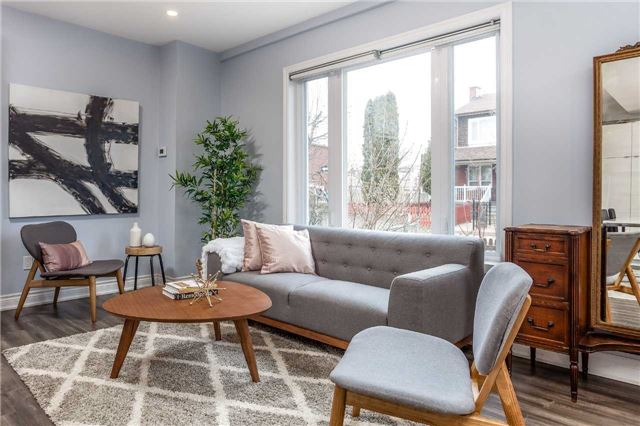 Shortly after the property was listed we held a Wine & Cheese open house, inviting local residents, and those interested in viewing the property. The was accompanied by a public open house the weekend after it was listed to ensure that the public had ample opportunity to view the property. Throughout this time, I continued my digital marketing, where the property was regularly email-blasted to our expansive database of potential buyers.
My Clients Love Me Because I Get Results